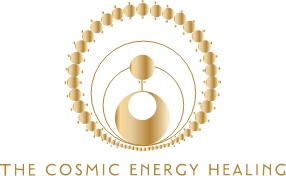 Hello. My name is Thekla.
My interest in caring and offering my services to people prompted me to pursue studies in health and the Humanities.
I got my first degree in mental health nursing and I realized that a person is a complex being that is hard to study in depth. I received a specialization in Addiction Counseling and a master's degree in Health Unit Management. Afterwards, I started my training in Systemic Counseling Psychotherapy since I wished to become more knowledgeable in the field of mental health therapy. I decided to further my studies and training in more holistic methods.
I obtained a degree in Yoga and Meditation teaching which brought me to the path of getting acquainted with the method of Cosmic Energy Healing. After attending healing sessions with my current teacher Mary Markou, I felt the benefits and healing possibilities that it can provide to every aspect of our systems. Then, I continued to the next stage of my training as a Cosmic Energy Healing therapist at the school of Cosmic Energy Healing Ltd. My initial and continuing goal is the study of people and the effective and quality treatment of their problems.
Having a true understanding of the fact that a mental problem concerns the whole human body on a physical, mental and spiritual level, as well as their environment, Cosmic Energy Healing is the healing method that sheds light to every personal or professional path so that people may proceed safely.
Cosmic Energy Healing is the piece of the puzzle that was missing from my holistic treatment for an intervention to the WHOLE of human existence.
Fill out the contact form below and we will contact you soon, so you could ask us anything you need and to get answers to any questions you may have, without obligation.