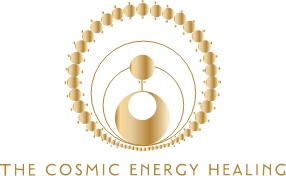 When I graduated from high school in 2005, I was already convinced that what would make me really happy would be dealing with the human soul and healing it from anything that prevented people from living a beautiful and balanced life.
My journey started in London, where I got my first degree in Psychology from Roehmapton University of London, UK. In 2009, I decided to pursue a master's degree in Clinical Psychology in Los Angeles and specialize in Child Psychology and Trauma Therapy. This decision was decisive since it was there that I first met Mary Markou, Progressor of Cosmic Energy Healing, and now my teacher.
When I returned to Cyprus in 2014, I started working privately as a Psychotherapist and Child Psychologist. My training from an American university and my training in various methods such as the Tomatis Method, Trauma-Focused CBT, Play Therapy, etc., helped me to quickly become well-known in my field. I handled difficult cases that were very difficult to treat, even with all my knowledge and 'tools'.
Until Mrs. Markou and Cosmic Energy Healing re-entered my life in 2015 and everything changed. After the experience of not only myself, but also people from my social circle, with the method and its obvious results, I decide to follow the path of Energy Therapy that was unknown to me until then. I am now a member of Cosmic Energy Healing Ltd with studies up to Level 3. Enthusiastic, optimistic, affectionate and committed to facilitating change, my goal as a professional is to help people develop their potential, to change unwanted behaviours, to face the challenges of life and finally reach self-realization.
---
Paulina, Limassol, Cyprus
Level 3
Services: Face-to-face & Skype
Languages: English & Greek
Fill out the contact form below and we will contact you soon, so you could ask us anything you need and to get answers to any questions you may have, without obligation.