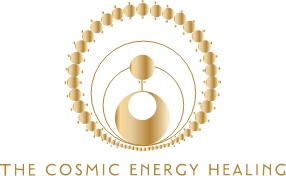 My name is Georgia, energy therapist of Cosmic Energy Healing, certified by THE COSMIC ENERGY HEALING LTD / LONDON, UK.
I am also a Physiotherapist and graduated from the School of Health and Welfare Services, of TEI Athens in 1996 and I have been a BOWTECH therapist since 2014.
I am particularly grateful that, during the course of my professional career, I came across the existence of Cosmic Energy Healing, completely by chance, in April 2016. I immediately sought more information about it and I made sure to attend the related seminars at the first opportunity.
Since then, I have applied it frequently to myself and to others.
From my experience so far, Cosmic Energy Healing has excellent results because it concerns a holistic treatment of the human existence. The World Health Organization (WHO) defines Health as a state of complete physical, spiritual, mental, and social well-being of the individual, not only the absence of disease or disability.
Cosmic Energy Healing is therefore a treatment that is complimentary to the above definition, precisely because it is a method that is scientifically explained but also because it is based on the main principles of Quantum Physics. Thus, it has already laid the foundations for modern Medicine of the present but also for the medicine of the future. It is a treatment that does not simply cover up health problems but treats their causes. A medication-free treatment, in which each person is treated as a separate spiritual-mental-physical entity.
---
Cosmic Energy Healing sessions
* Personal, face-to-face
* Personal via Skype
* Group session
The sessions last one hour and thirty minutes.
Georgia – Chania
Level 3
Services: Face-to-face & Skype
Languages: English, & Greek
Fill out the contact form below and we will contact you soon, so you could ask us anything you need and to get answers to any questions you may have, without obligation.