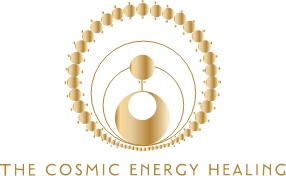 Hello. My name is Elena.
As a human being I am interested in beauty, and people's mental and physical health. This interest led me to learn those 'little secrets' that can improve or provide help according to a  person's needs.
That was the reason why I followed pre-medicine at Szeged University, where I got the relevant diploma. Then I was awarded the British ITEC Diplomas in Anatomy, Physiology, and Reflexology. As a person, I am constantly looking to learn new things. My thirst for knowledge widened my horizons and led me to Cosmic Energy Healing where I discovered that it's the key to a more comprehensive treatment.
It is the only proven holistic approach based on the laws of quantum physics.
In addition, it combines psychology, philosophy, and energy therapy.
Cosmic Energy Healing combines science with spiritual search. It is a simple, pleasant method of treatment which is completely painless and without the use of any medication. I am deeply grateful that I learned about Cosmic Energy Healing during the course of my professional career and I can use it to help more people.
---
I work in Nicosia, Cyprus
Level of Studies: Level 2.
Fill out the contact form below and we will contact you soon, so you could ask us anything you need and to get answers to any questions you may have, without obligation.