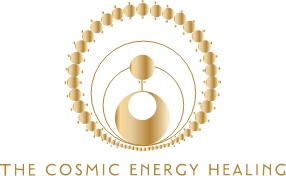 I have always considered my studies in Germany as a computer programmer and my career in banking as a satisfactory personal development.
However, attending psychology classes and a series of seminars on personal development and self-knowledge, diversified this belief and paved the way for exploring spiritual matters.
My need for self-improvement and some personal difficulties I faced, led me then to attend Cosmic Energy Healing sessions as a patient.
The immediate cathartic treatment of the method was impressive and encouraged me to attend the practical application lessons of the method by Progressor Mary Markou. Then, I joined her professional team of therapists, wanting to offer other people what was offered to me: a life change!
Today, I am a Cosmic Energy Healing Therapist, certified in Cyprus, by THE COSMIC ENERGY HEALING LTD | LONDON.
---
Cosmic Energy Healing therapy sessions
◆Individual sessions, face-to-face
◆Individual sessions via skype and
◆ Group sessions
The Sessions last 60 minutes and take place at the Cosmic Energy Healing centre in Limassol, which I run.
Fill out the contact form below and we will contact you soon, so you could ask us anything you need and to get answers to any questions you may have, without obligation.