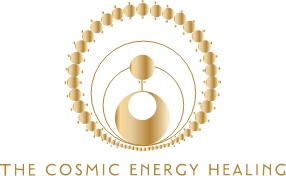 Hello. I'm Angelina.
I have always been interested in ways of discovering self-knowledge and healing to make myself and others happier, so I often peeked behind words and masks. That is how I came across psychology (BSc Honours, Loughborough University). Although it was a good start to my journey, I was searching for healing tools that would further unlock the human mystery and would treat an individual as a complete entity, offering them not only immediate consolation and relief but also the tools to profoundly change the beliefs that prevent them from living.
I studied Consciousness and Transpersonal Psychology (Postgraduate Diploma, Liverpool John Moores University), and later trained in Physical Psychotherapy (5 years of study at E.I.N.A., the Hellenic Institute of Neurophysiotherapy and Character Analysis). Today I work privately as a psychotherapist.
In addition, I have been additionally trained in Neuro-Linguistic Programming (NLP) and other methods such as Gestalt and therapeutic hypnosis.
My acquaintance with Mary led to being awarded Level 1 in Cosmic Energy Healing in 2011, which I use individually or in combination with psychotherapy as it is a different path of physical and mental healing that strengthens the psychotherapeutic approach. .
And the journey continues…
Taught and certified by Mary Markou, Progressor of Cosmic Energy Healing.
Angelina, Cosmic Energy Therapist.
I work in Athens, Drama, Greece.
---
Services: Face-to-face & Skype. Greek and English.
Fees: €35 Individual session & € 25 group sessions.
Duration 1 hour 30 min.
Level of studies: Level 3 / Supervisor in The Cosmic Energy Healing Ltd.
Fill out the contact form below and we will contact you soon, so you could ask us anything you need and to get answers to any questions you may have, without obligation.